On Tuesday 11th December a group of U3A members headed to Murcia for a day of sightseeing, or alternatively, a day shopping in IKEA or a nearby Shopping Mall.  We first stopped off at Murcia where 7 people got off the coach at the Town Hall.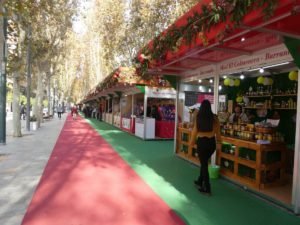 The remaining group went to the Shopping Mall or IKEA.  Our bus driver Antonio was very accommodating and picked some of us up from the Shopping Mall and took us to IKEA where everything looked very tempting (especially the meatballs)!
After loading up the coach with purchases, we left IKEA, picked up the group in Murcia and headed back to Calpe.  We arrived at 6pm in time to attend the Christmas Carol service at La Merced Church.